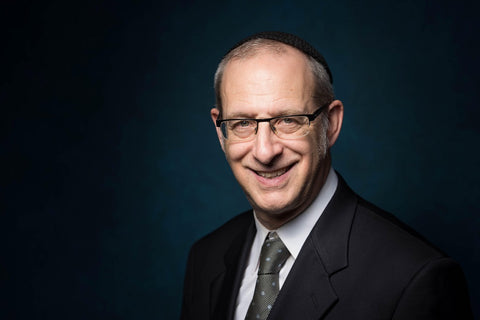 Rabbi Dr. Michael Rosensweig
Rabbi Dr. Michael Rosensweig is a Rosh Yeshiva and the Rosh Kollel of the Beren Kollel Elyon at the Rabbi Isaac Elchanan Theological Seminary (RIETS), an affiliate of Yeshiva University. After studying under Rabbi Dr. Aharon Lichtenstein at Yeshivat Har Etzion and the Rav, Rabbi Joseph B. Soloveitchik at Yeshiva University, Rabbi Rosensweig graduated from Yeshiva College. He received his M.A. and Ph.D. in Medieval Jewish History from the Bernard Revel Graduate School of Jewish Studies, where he wrote his dissertation under the supervision of Rabbi Dr. Haym Soloveitchik. After receiving semicha from RIETS, Rabbi Rosensweig was among the first group to complete intensive postgraduate studies in RIETS' Caroline and Joseph S. Gruss Kollel Elyon. In 1985, Rabbi Rosensweig was appointed Rosh Yeshiva at RIETS, where he currently holds the Nathan and Perel Schupf Chair of Talmud. In 1997, he was appointed Rosh Kollel of the Israel Henry Beren Institute for Higher Talmudic Studies at RIETS. Rabbi Rosensweig resides in Kew Gardens, Queens, with his wife, Smadar, professor of Bible at Stern College for Women, where they were blessed to raise seven children.
In Mimini Mikhael, Rabbi Dr. Michael Rosensweig offers a rigorous and insightful treatment of the core...
Showing 1 - 1 of 1 result