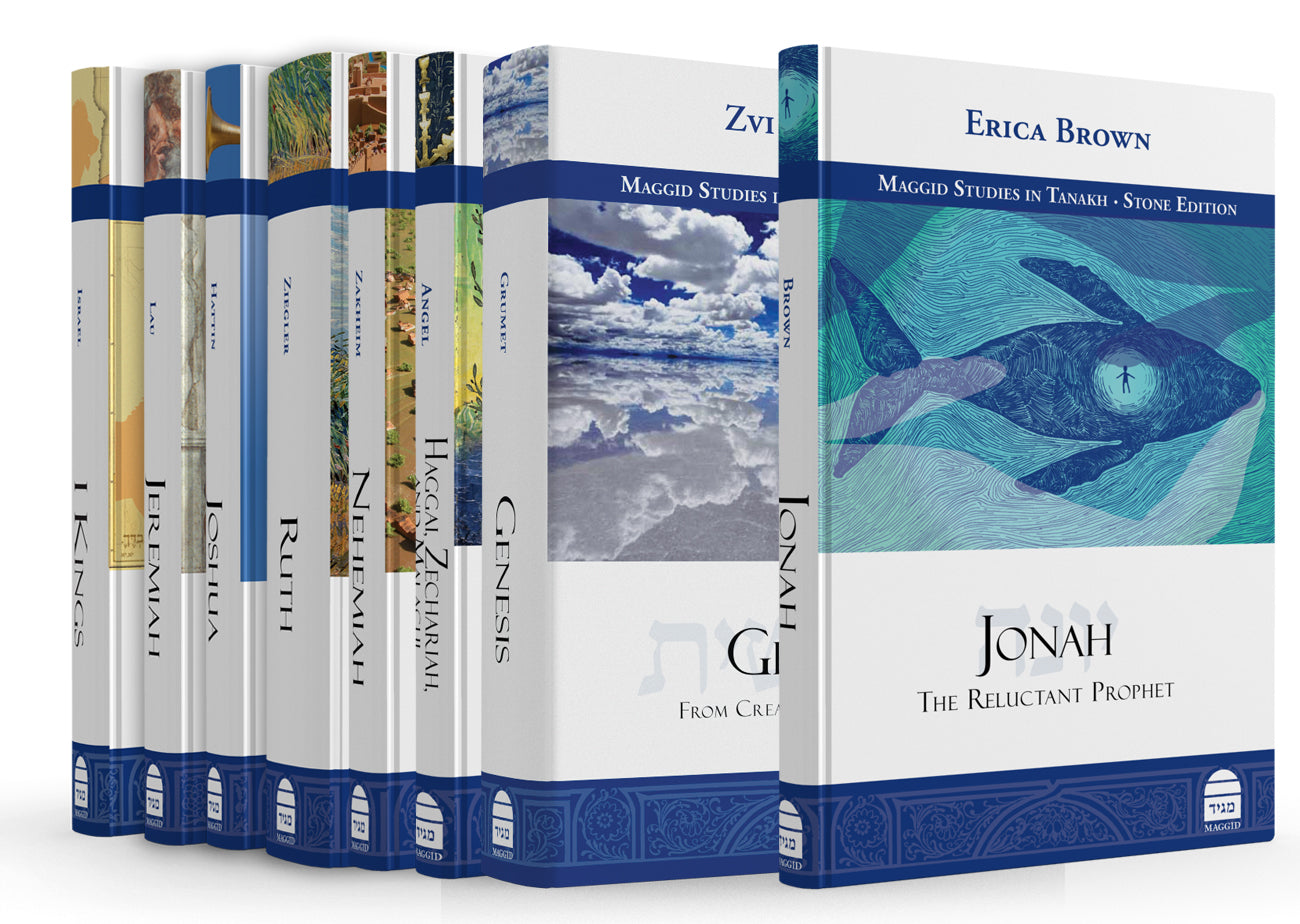 New Additions to the Maggid Series in Tanakh
Are you following the series? Don't miss out on these three new additions
Dr. Erica Brown offers us a close textual and thematic reading of this beloved story of courage and heroism against a background of hate and political ineptitude. This ancient story sheds its light on today's most pressing problems: contemporary antisemitism, sexual tyranny, and the absence of leadership.
Master teacher Rabbi Yaakov Beasley carefully reveals the messages and meanings of these often unfamiliar books of the Twelve Minor Prophets: Nahum, Habakkuk, and Zephaniah.
In Judges: The Perils of Possession, Rabbi Michael Hattin offers a highly readable introduction to the biblical book of Judges that combines imaginative sweep with analytic depth. Utilizing literary techniques, ancient and modern commentaries, as well as current academic research, Hattin draws us into the book's epic accounts of mighty leaders and their exploits, stories that both shock and inspire. As each successive judge falls farther from the ideal of good governance, an urgent question takes shape: How can the downward spiral be halted?