Rabbi Dr. Sharon Shalom
RABBI DR. SHARON ZEWDE SHALOM was born in northern Ethiopia in 1973. In 1981 his family set out on the treacherous journey from Ethiopia to Israel, and when detained in a refugee camp in Sudan, his parents sent him ahead to Israel. Separated from his parents and siblings, he was sent to live in a children's home in Afula and informed that his parents had died. Two years later he discovered that they were in fact alive, and he was reunited with them in Israel. He went on to attend the prestigious Yeshivat Har Etzion, serve as an officer in the IDF infantry, and complete a doctorate at Bar-Ilan University.

Today, Shalom serves as rabbi of the Kedoshei Yisrael community (established by Holocaust survivors) in Kiryat Gat and is a senior lecturer in Jewish Studies and head of the International Center for the Study of Ethiopian Jewry at Ono Academic College. His first book, From Sinai to Ethiopia (2012), was influential in its defense of Ethiopian practice in the context of the wider Jewish community. In 2018 the book was awarded the Aminach Prize, which encourages creative expression related to religious Zionism. He lives in Kiryat Gat with his wife, Avital, and their five children.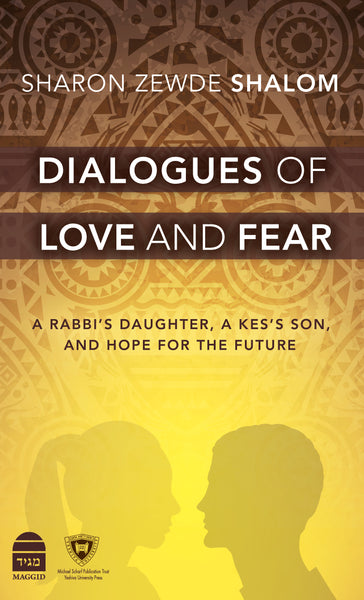 Dialogues of Love and Fear is a work of imagination and insight that addresses fraught issues...
Showing 1 - 1 of 1 result