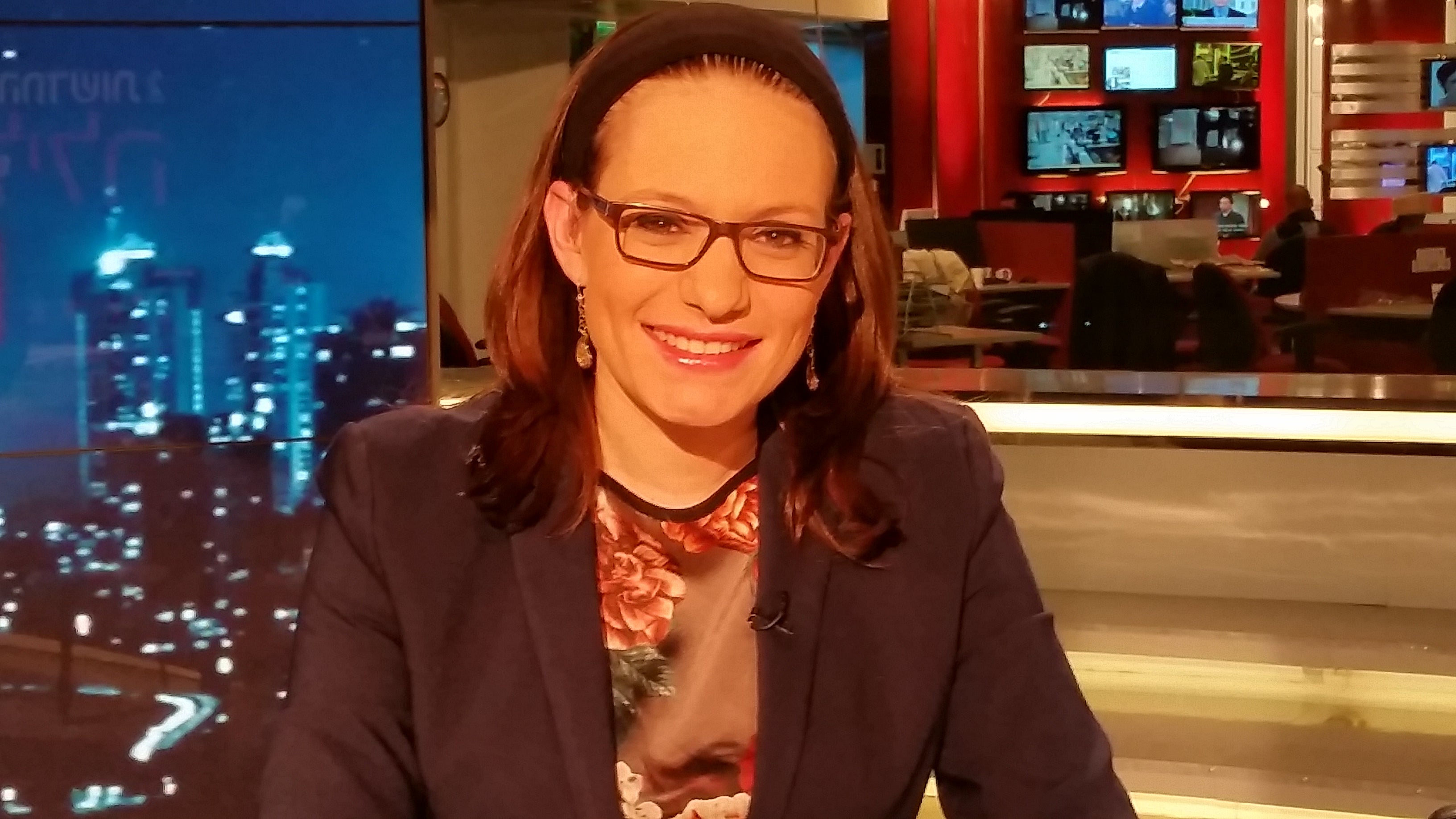 Meet our newest author: Sivan Rahav-Meir
We'd like to introduce you to the newest author under the Koren publishing house (under the Menorah Books imprint): Sivan Rahav-Meir. For those who have not yet heard about Sivan, she is one of the most popular media personalities in Israel today.
A prime-time news anchor Israel's Channel 2 News, columnist in
Yediot Ahronot
and Galei Tzahal (Army Radio), Sivan is one of the very few public intellectuals who is well respected across the religious-secular spectrum. She has a
tremendous following
on social media with over 130,000 followers on Facebook! What makes Mrs. Rahav-Meir so unique and appealing is a combination of her personal journey, her dedication to promoting Jewish values in society, her emphasis on family, and her promotion of positive messages in a society rife with social and religious divides. A precocious and gifted student from a liberal, secular Israeli home, she began her journalistic career when barely in her teens, interviewing the likes of Yitzchak Rabin and Shimon Peres. She became religiously observant while serving in the army, got married, and managed to break the glass ceiling by becoming a Haredi prime-time news reporter on Israel's Channel 2 News. In addition to her busy media schedule, she also hosts two weekly shiurim (in Jerusalem and Tel Aviv) that attract about 1,000 people each. She's also mom to five children! (FWIW, we don't know when she actually sleeps.) Sivan's Hebrew publication
HaStatus HaYehudi
became an immediate bestseller in Israel. Based on her popular social media posts on weekly Torah portion, the book looks at different concepts in the
parasha
and connects them to real-life challenges: family, raising children, finances, politics, etc. Certainly for a seasoned journalist, she has valuable messages to share. Menorah Books, an imprint under the Koren umbrella, is thrilled to announce that the the English translation of Sivan's book is now available, entitled
#Parasha: Weekly Insights from a Leading Israeli Journalist.
It is our hope that Sivan's wisdom will start to inspire the English-speaking public. With speaking events lined up in a bunch of communities across North America, we're sure you'll get to meet her soon. In the meantime, be sure to pick up her book!