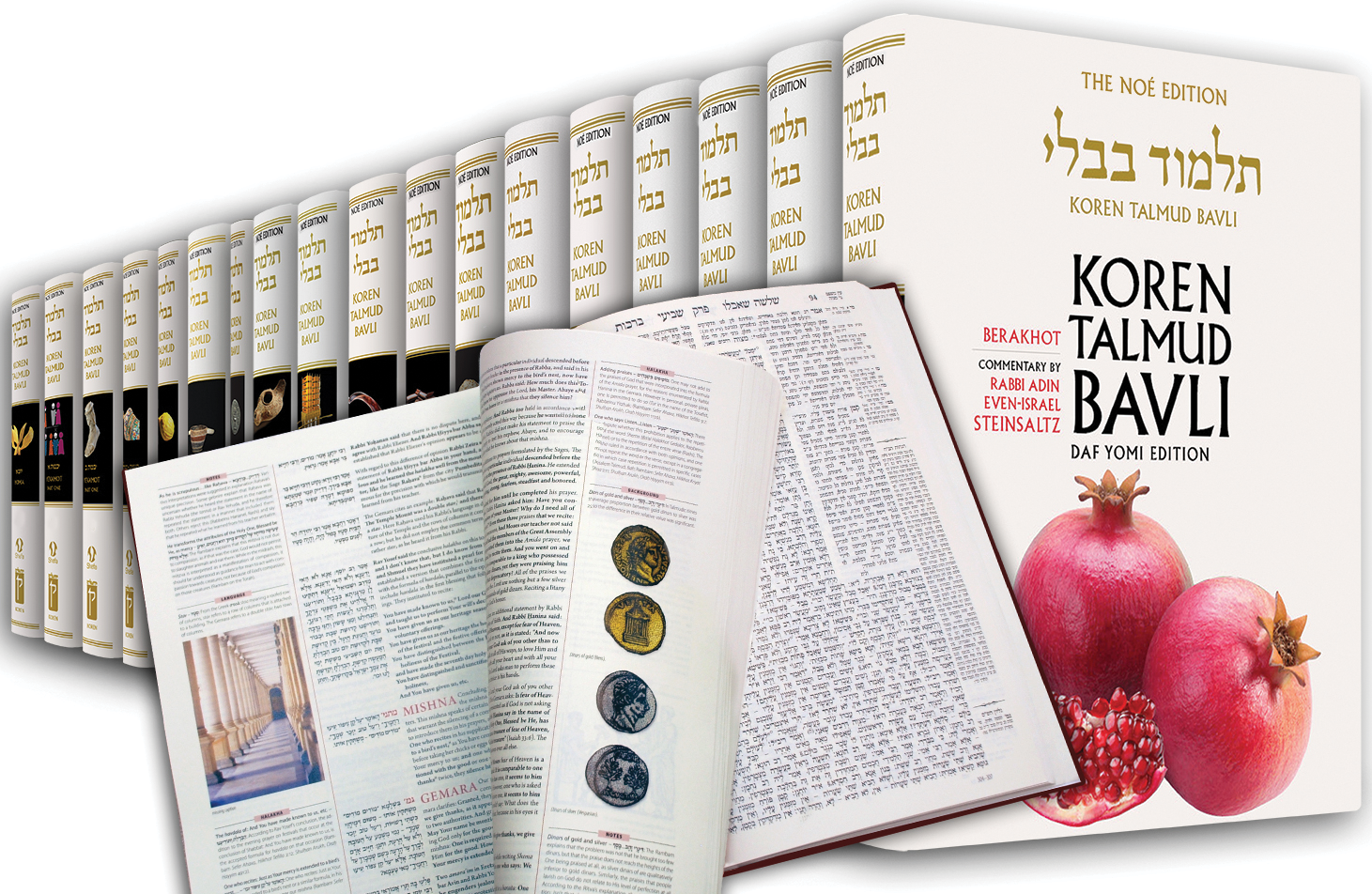 Learning the Noé Edition Koren Talmud Bavli with Jonathan
On this edition of "Learning the Noé Edition Koren Talmud Bavli with..." we meet
Jonathan Horowitz
. Jonathan is a horse race announcer but has been known to announce for basketball, football, soccer, and more.
Koren Publishers: Where are you from originally?
Jonathan:
I'm originally from Southern California, born in Los Angeles and raised in Orange County. After college I lived a bit of a nomadic life as I pursued broadcasting and writing opportunities before settling in Colorado in 2015.
Koren Publishers: How would you describe your Jewish education?
Jonathan:
My Jewish education came mainly from my family and going to synagogue. I went to Jewish day school for first through sixth grade, and once I hit middle school, I began going to public school.
Koren Publishers: What attracted you to Talmud learning?
Jonathan:
I'm attracted to the Talmud because of its depth. There are stories, there are debates, there are problems to solve, and no topic seems off limits. It gives tremendous insight into the lives of the people included in it and how they tried to make sense of their world. And, while the text is more than 1,500 years old, it is still very relevant today. The teachings, logic, and thought process it contains apply to the 21st century. In particular, the
Koren Talmud Bavli
, with its approachable translation, insightful commentaries from Rav Adin Even-Israel Steinstaltz, and dynamic visual presentation allows this bridge to be built for readers to connect with the past and the past to inform current times.
Koren Publishers: What do you get out of learning?
Jonathan:
By studying the Talmud, I get to connect to my heritage and, to a certain degree, "enter their world." I try to understand who my ancestors were and what their lives and society were like. I also try to apply their teachings to current times. My world and the Talmudic world are vastly different, but the goals that the Talmud emphasizes of learning, questioning, understanding, and seeking truth are very much applicable to both.
Koren Publishers: How does learning impact your life?
Jonathan:
I'd say my answer to the previous question also reflects what I get out of studying the Talmud, I find that when I study Talmud, I get to suspend time because the Talmud covers a history thousands of years old but also inspires how to process and think about the modern world. And, no matter where I am in the world, I get to feel connected to my heritage and to others studying it today.
The Koren Talmud Bavli
Koren Publishers: Why did you choose to study from the Noé Edition Koren Talmud Bavli ?
Jonathan:
The Noé Edition Koren Talmud Bavli
makes the Talmud approachable with its understandable translation by Rav Adin Even-Israel Steinsaltz. It allows the reader to immerse in the text through well-thought-out and well-organized explanations of the concepts, history, and people involved and the halakha that has come out of the text. The color and the diagrams are vibrant and bring the text to life. And, most importantly for me, the Noé Edition pulls no punches. It embraces that the Torah, Written and Oral, are supposed to be living and breathing documents that guide us and challenge us. It reflects that modern-day readers should be as rigorous reading it as the people whose arguments are contained in it.
Koren Publishers: Do you study with anyone else? A chavruta? Rabbi? Mentor?
Jonathan:
I study on my own with thanks to the commentary by Rabbi Steinsaltz featured in the volumes and sometimes supplement through
online classes by Rabbi Yosef Shusterman
of Chabad of North Beverly Hills.