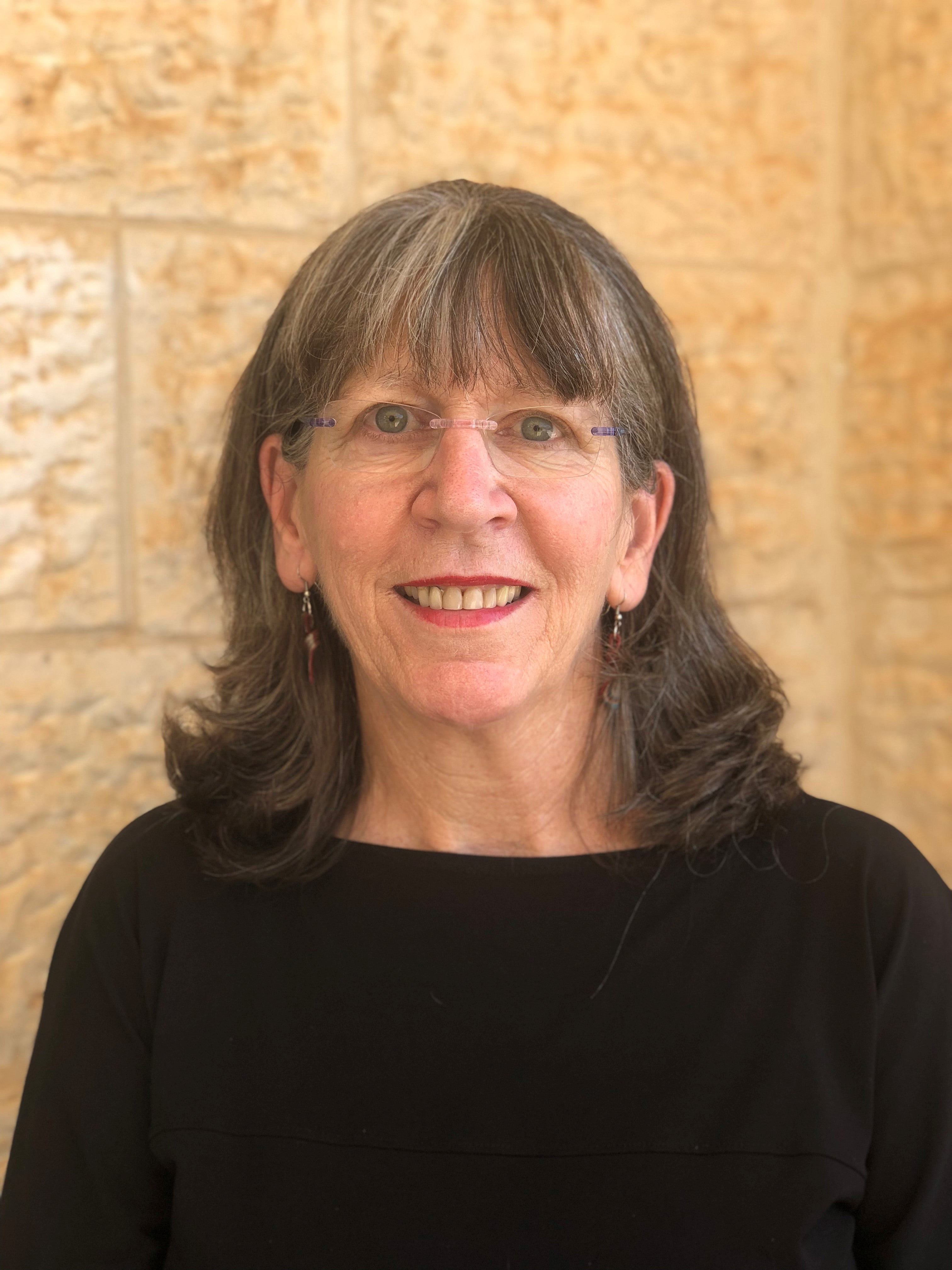 Author Interview-Miriam Feinberg Vamosh
Miriam Feinberg Vamosh
is the author of several informative, illustrated books about ancient times in the Holy Land that have been translated into more than 30 languages. Her love affair with the Bible and ancient sources began in her parents' home and led to her writing career. This love has deepened over many years as a tour educator in Israel.
Miriam specializes in weaving together Jewish literary sources, traditions and beliefs, and has a keen discernment for how these sources complement and contrast the origins of the Jewish religious movement that eventually became Christianity. The author is a translator with the English edition of the Israeli daily newspaper, Haaretz. Writing about events that took place millennia ago, together with her work for the news desk of a critical, cutting-edge newspaper are part and parcel of the complexities that, for Miriam, make life in Israel a never-ending search for meaning.
The Scroll
was recently re-printed with a brand new cover. We sat down and caught up with Miriam:
Koren: What interested you about the historical character of Miriam?
Miriam:
Miriam sparked my imagination because of the circumstances under which she is mentioned in the real, ancient divorce document that is the basis for my novel. According to that
get,
Miriam and her husband Joseph, apparently divorced while they were at the fortress of Masada, during the uprising itself. I was struck by their circumstances from the time I heard about this document, discovered in the 1950s in the Judean Desert. Why did they divorce? And since the
get
was found elsewhere, I imagined she must have survived the Masada suicide pact and I felt a kinship with her and a need know and share what I imagine happened to her and her descendants, because I felt it's relevant to our lives today as individuals, families and a nation.
Koren: You have an audience with both Jewish and Christian readers. What is it about your novel that reaches such a broad audience?
Miriam:
The period covered in
The Scroll
is the period of the Second Temple and the dawn of Talmud and the Mishnah. As such it makes many lively references to daily life in those days based on ancient rabbinic sources and that imparts a sense of comfortable familiarity among Jewish readers. Moreover, The Talmud teaches that the Second Temple was destroyed because of baseless hatred. I believe Jewish readers can find contemporary meaning in this saying in
The Scroll's
characters and the choices they faced. As for my Christian readers, many these days are thirsty for knowledge about Judaism because they want to delve more deeply into the Jewish roots of their faith. Into the tapestry of daily life of
The Scroll
, I wove a few Christian characters through whom I can show Christians how most Jews responded to early Christianity by faithfully clinging to Judaism. And for both audiences – The Scroll covers three generations of families torn apart – and brought together – by the burning questions each generation tried to answer in its own way. Amazingly (or not), they're the exact same questions we're still trying to answer today as families.
Koren: Tell us about how you became so interested in Biblical history.
Miriam:
When I came to live in Israel and began to tour the country, I was touched by the connections I was shown between the Bible and the landscape. You could see exactly what happened 2,000 or 3,000 years ago in the Bible – Deborah on Mount Tabor or Elijah on Mount Carmel, among dozens of examples – because the geographical descriptions and even the names haven't changed. When I became a tour educator myself, I saw how touched my audiences were by this very same aspect, and connecting biblical history to the landscape for them became my passion.
Koren: The Scroll is now being reissued with a beautiful new cover. Can you tell us a bit about how the cover connects to the story line of your novel?
Miriam:
The graphic artist and Koren's art director, Tani Bayer, listened so patiently, respectfully and empathetically as I described to her the message I wanted to leave readers with. The message I conveyed to her was that the book is basically about a strong Jewish woman who lives through historical and personal tragedy and passes on her strength to her descendants, us included and a message of hope and light out of the darkness. She she came up with exactly what I had in my mind's eye in a particularly contemporary way. Tani incorporated the idea of my heroine, a cave that is a significant part of the ending (and also significant as the site where the original, real scroll that the novel is based on was discovered), as well as a photograph of the actual ancient scroll, which I have permission to use from the Israel Antiquities Authority.
Koren: What do you like about writing? What do you not like?
Miriam:
I once heard the late Amos Oz explain where he gets his inspiration for his unforgettably vivid characters. Of all things, he told us it was by people-watching in public places – a restaurant, the HMO clinic, the bus station. As he saw them interact, often very dramatically, from a distance, he would imagine what they were saying to each other. What I love about writing is that it lets me do something like that. But in historical fiction it's going back to ancient times: not the bus station but the caravansary, not a restaurant but a market place, to build my characters and their interactions. What don't I like? I won't say "don't like" because I like the outcome, but... I would have to say being edited is hard! For example, an editor will say that something doesn't make sense to him or her, when it makes perfect sense to me. But I always try to listen closely because if they don't understand it, neither will a reader.
Koren: What are you working on now?
Miriam:
I'm writing a new historical novel. It's based on a well-known and painful Bible story with relevance today together with my version of a medieval document we have that reinterprets that story, bringing closure that the Bible story doesn't have.
Koren: You have a background in journalism. Does this influence how you approach writing your books?
Miriam:
Yes. Whether I'm translating the work of other journalists (what I mainly do) or writing my own news stories on archaeological discoveries, my editors teach me to be concise and say what I mean. That also applies to my fiction. I have to strive be disciplined enough, and respect my readers enough, to make things clear and not waste words.
Koren: In the book, Miriam survives the massacre at Masada. What effects would you say surviving such a trauma play in her life?
Miriam:
My first generation heroine, Miriam, made a conscious decision to turn her back on the tragic path of loss and disunity that led her family to Masada, and to try to make new a life for herself in the midst of a painful reality over which she ostensibly had little control. The choices she then made are what drives the novel forward into unexpected territory, for her and her descendants.
Koren: What do you hope readers take away fromThe Scroll?
Miriam:
I want readers to have hope for the future of the Jewish people, despite what seems to be our natural tendency to disunity.
Koren: You have vast experience writing non-fiction books about Israel and the Bible. How challenging was it to transition from writing non-fiction to writing fiction? What writers have inspired your own work?
Miriam:
Among my challenges is not to get bogged down in research, which was my main task in writing my series of books about daily life in ancient times. In those books, presenting the facts for a popular audience in an attractive way with some depth, and choosing the graphics to decorate them, was easy compared to using those facts to build characters, plots and subplots! As for authors who influenced me: I read Milton Steinberg's
As a Driven Leaf
and Thomas Mann's
Joseph and his Brothers
before I even dreamed of coming to live in Israel. And then, later,
The Source,
read after I moved here, topped it all off in terms of putting the landscape together with history.
Koren: What advice would you give aspiring historical fiction writers?
Miriam:
All the rules authors give us about writing apply here too – maintaining both discipline and passion are probably the first ones. As for historical fiction I can add some special rules: When you find a historical character who speaks to you – listen to them. They've probably been calling out to you from the weekly Torah portion, holiday reading or (in my case Israeli) landscape for years. And engage them. Speak back! Yes, there's some work ahead of you to do that: You have to gather information about your character from dependable scholarly works. Do so methodically, but don't be daunted by the task; you're not writing a history book, so you can take literary license. Seek out an expert to read you MS and comment on the historical aspects, even before you have it edited and proofed.