Rabbi Norman Lamm, former Chancellor and President of Yeshiva University and former Rosh haYeshiva of its affiliated Rabbi Isaac Elchanan Theological Seminary, is one of the most gifted and profound Jewish thinkers today. He was the founding editor of Tradition, the journal of Orthodox thought published by the Rabbinical Council of America, and to this day convenes the Orthodox Forum, a think tank of rabbis, academicians, and community leaders that meets annually to discuss topics of concern in the Orthodox community. Before assuming the presidency of Yeshiva University, Rabbi Lamm served for many years as rabbi of the Jewish Center, one of New York City's most prominent and vibrant Orthodox synagogues.
A prolific author in the field of Jewish philosophy and law, a distinguished academician, and a charismatic pulpit rabbi, Rabbi Lamm has made, and continues to make, an extraordinary impact on the Jewish community. With a rare combination of penetrating scholarship and eloquence of expression, he presents a view of contemporary Jewish life that speaks movingly to all.  
Showing 1 - 1 of 1 result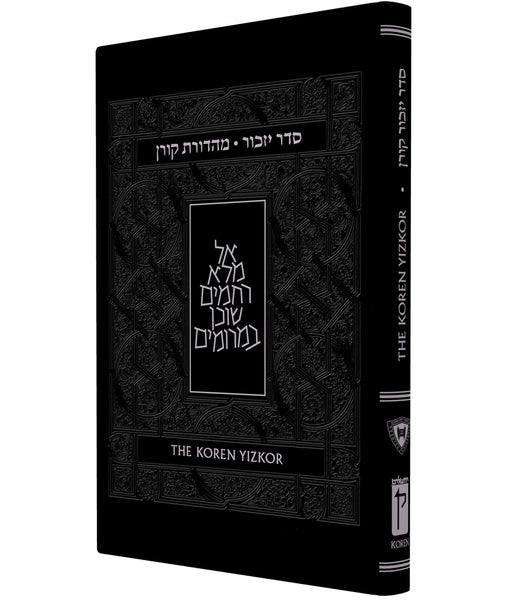 The Koren Yizkor: Memory and Meaning is a double-sided edition, entirely dedicated to commemorating the departed....
Showing 1 - 1 of 1 result